Visit the Volunteer Page for current open positions and more information on our programs and activities!
---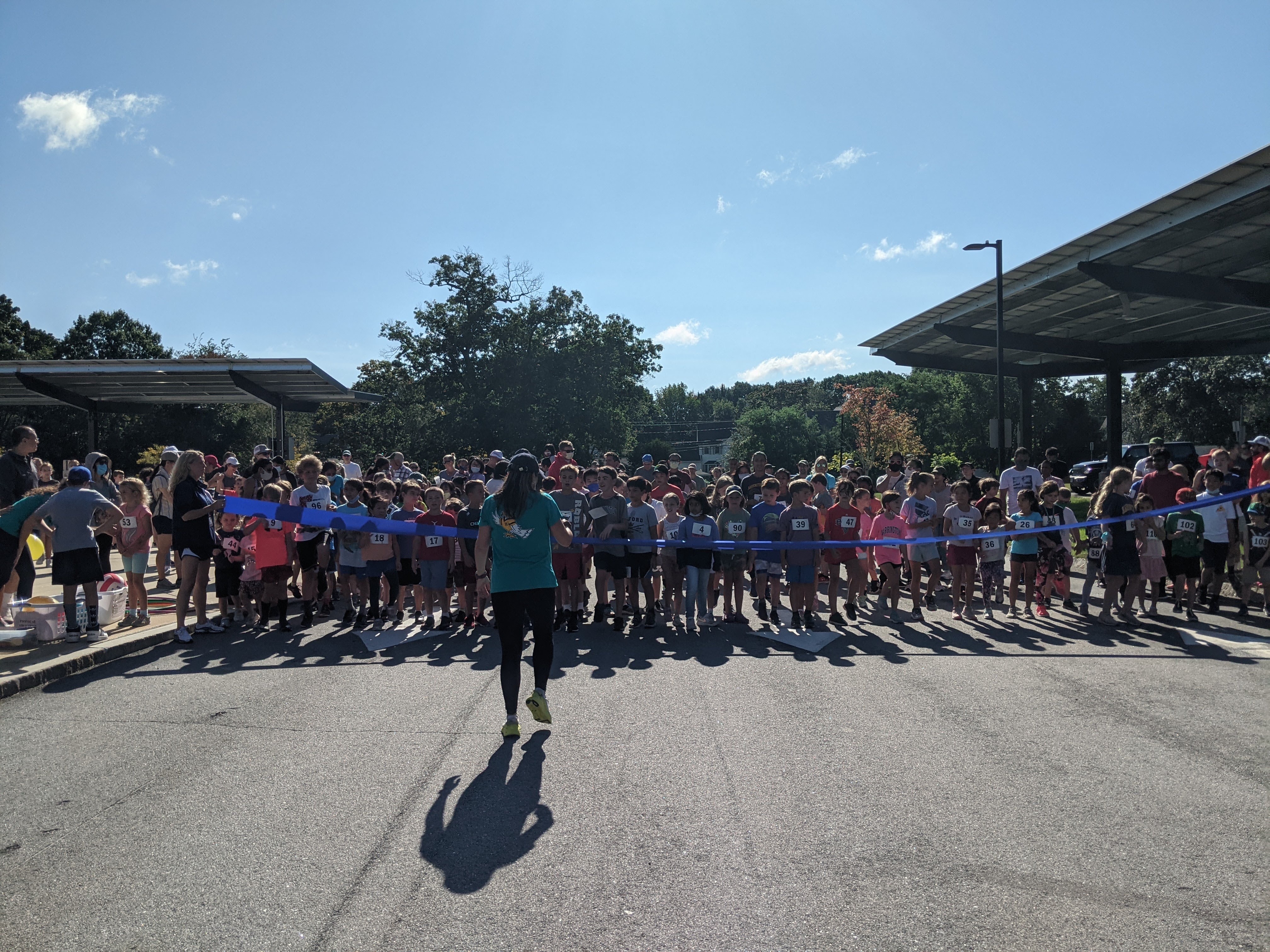 Harrington Fun Run - Sunday, October 2, 2022 at 10:00am
Please join us for a fun morning at Harrington running or walking a loop or two around the school, cheering on the teacher's races, and enjoying post-race snacks with your fellow Hawks. Login to your membership toolkit (scroll for Family Fun Run) for more details and to register for this event. Please email
harringtonfunrun@gmail.com
with any questions. Ready, set, FUN RUN!
---
The LPS district is moving to an electronic CORI form this year. Here's
the updated link
to request a CORI check that we will be using this year. People do still need to bring a valid ID to the office for the CORI to be verified, once they have filled out the form, but we hope this helps!
---
Past Events
Save the date for HarryPalooza! (June 5, 12:00-4:00)
The Hawk Quarterly (Please send photos by Wednesday, April 7)
The Kindness Rocks Project (Thursday, April 28 from 6:15-7:30 PM)
Please read our April issue of the PTA Newsletter for more details.
---
MA State PTA Awards
Principal Jackie Daley was named
Outstanding Principal of the Year
!
Mrs. Angela Carpenter received
Outstanding Elementary School Teacher of the Year
!
"They are incredible educators who pour their hearts and souls into our kids every day, and Lexington is a special place because of dedicated people like them," Dr. Julie Hackett said.
Jackie and Angela, we are all so proud of you!!! 👏👏👏👏👏
From the Nomination Team of the Harrington Elementary School PTA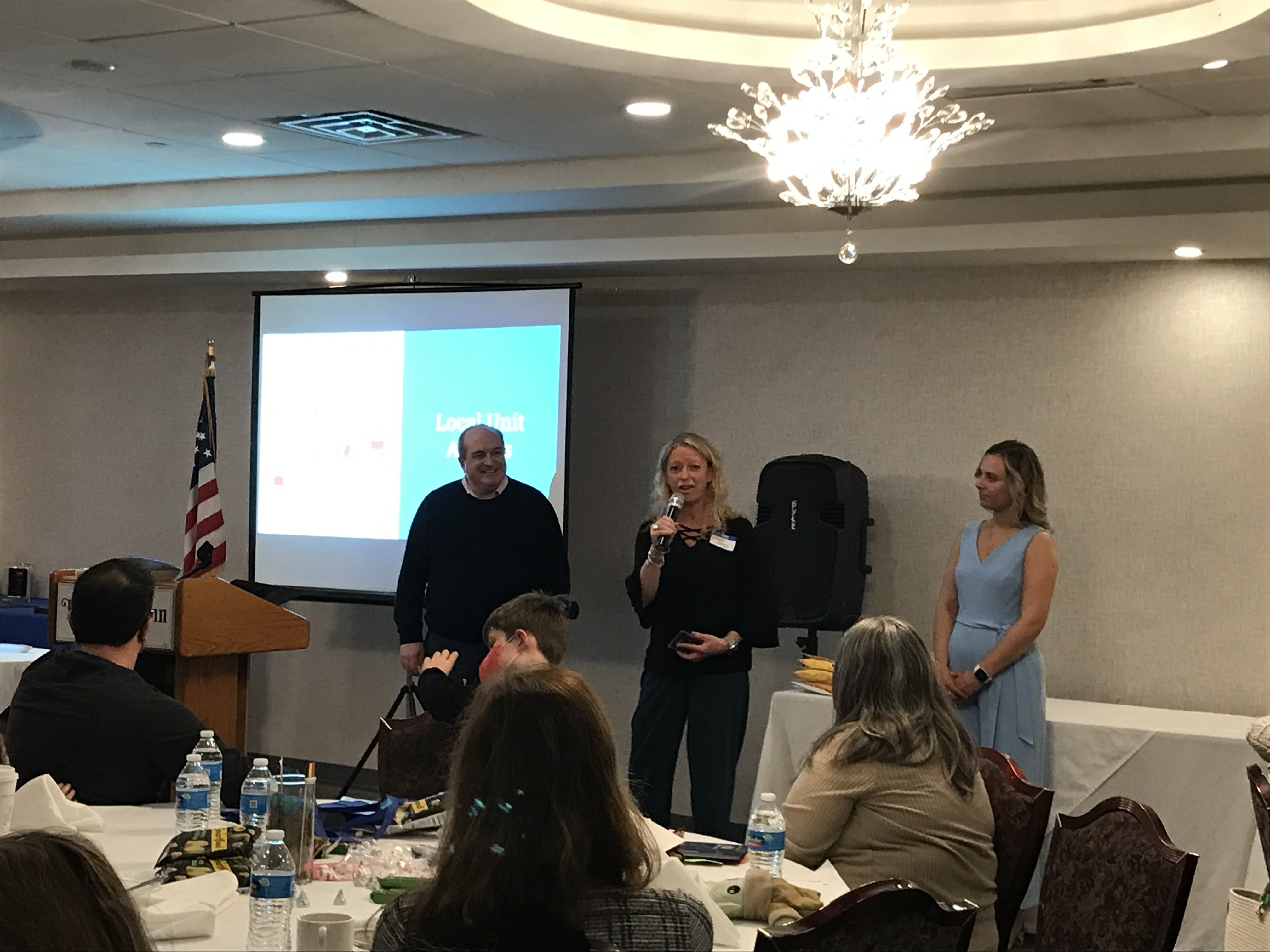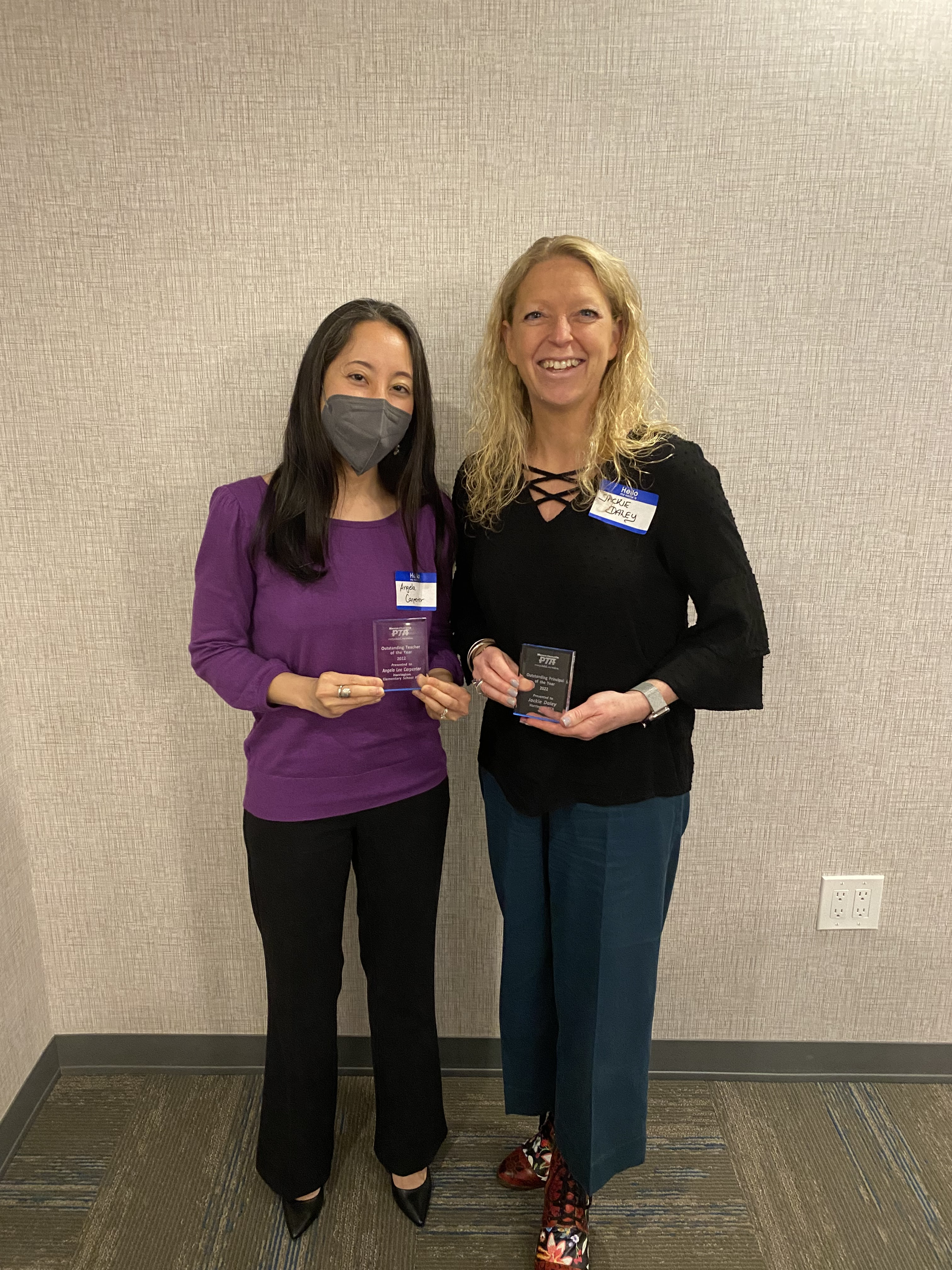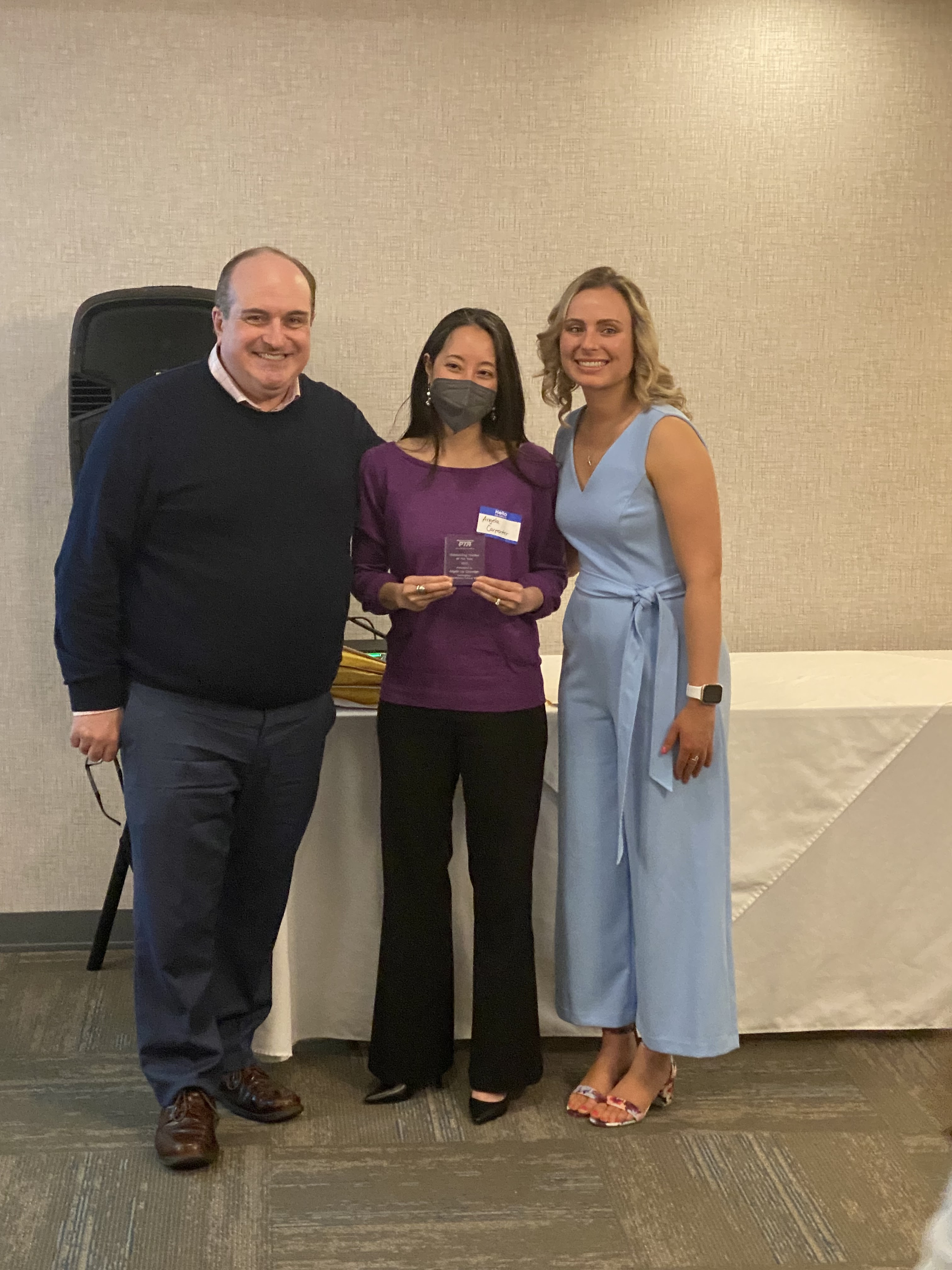 ---
A Wonderful Review of the First Half of 2021-2022
---
2021 End-of-Year Special Newsletter
Dear Harrington Hawks,
Happy Holidays! On the occasion of the new year, we want to take this opportunity to thank each and every one of you for your help and dedication in carrying out the missions of Harrington PTA. We are grateful for hard-working and compassionate parent volunteers who run great programs and events with the Harrington school staff and the community.
We are all Harrington Hawks and we look forward to seeing you and supporting your children during this 2021/2022 academic year. Please don't hesitate to contact us at HarringtonConnects@gmail.com with any questions you may have.
Best wishes for a wonderful new year!
Keri Caron, Wei Ding & Karen Roses
PTA Co-Presidents
---
Fun Run
Spirit Wear Sale
The Fall Movie Night
The Hawks Quarterly
Meadow Farm Fall Fundraiser
METCO Program
---
The Harrington Fun Run Sept. 26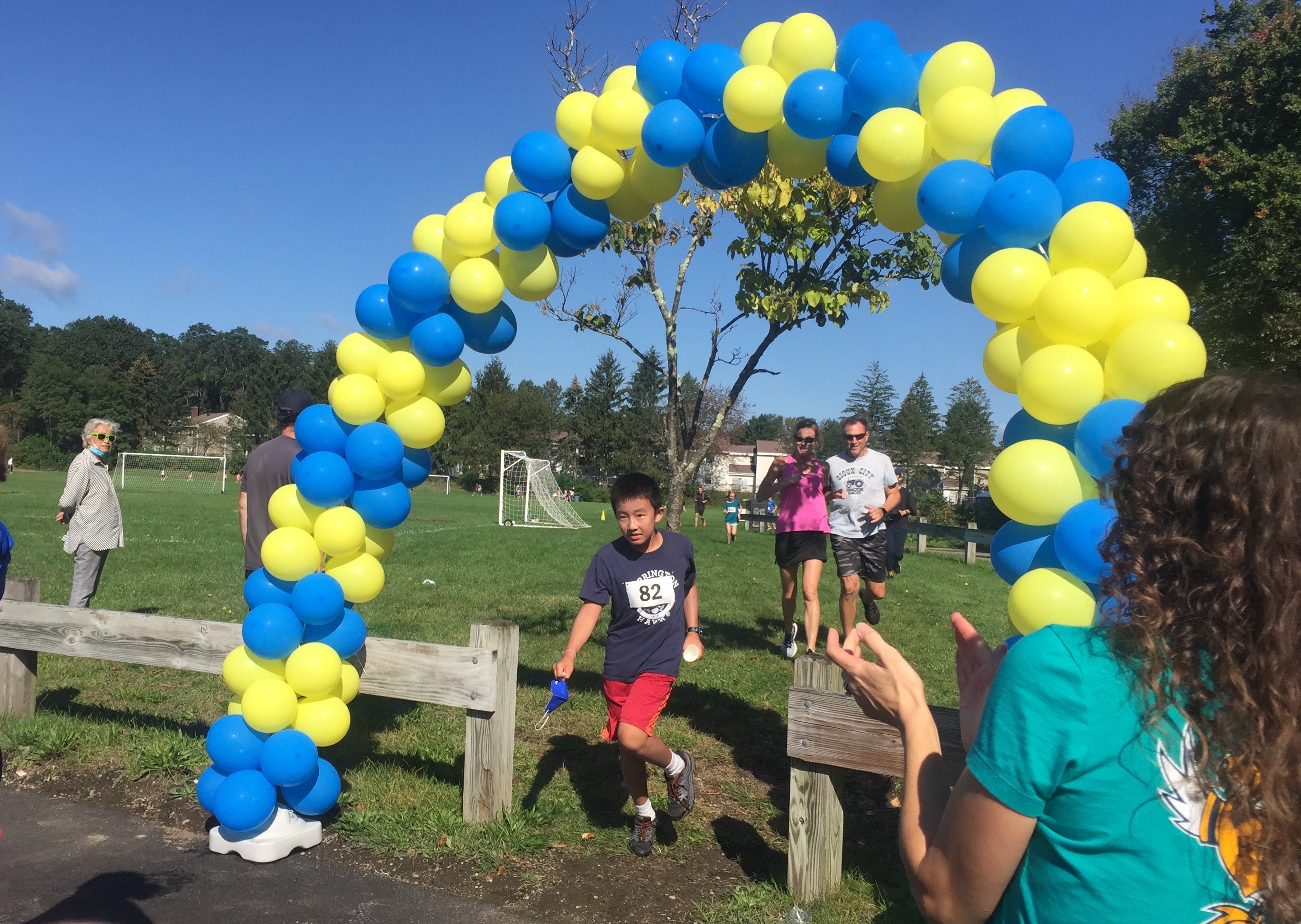 A big thank you to all those who participated in the Fun Run! It was a wonderful first event of the school year filled with joy and school spirit. The event would not have been possible without Ms. Gerrior, Ms. Carpenter, Ms. Daley, Dr. O'Connor and all the other teachers who entertained and cheered us on from the sidelines. A special thanks to Harry (or Harrietta?) the Hawk who never ceases to make us all smile from ear to ear! And last but certainly not least, a HUGE shout out goes to Lynne Sheely and Jeannine Dickholtz for making it ALL come together for the best Fun Run yet!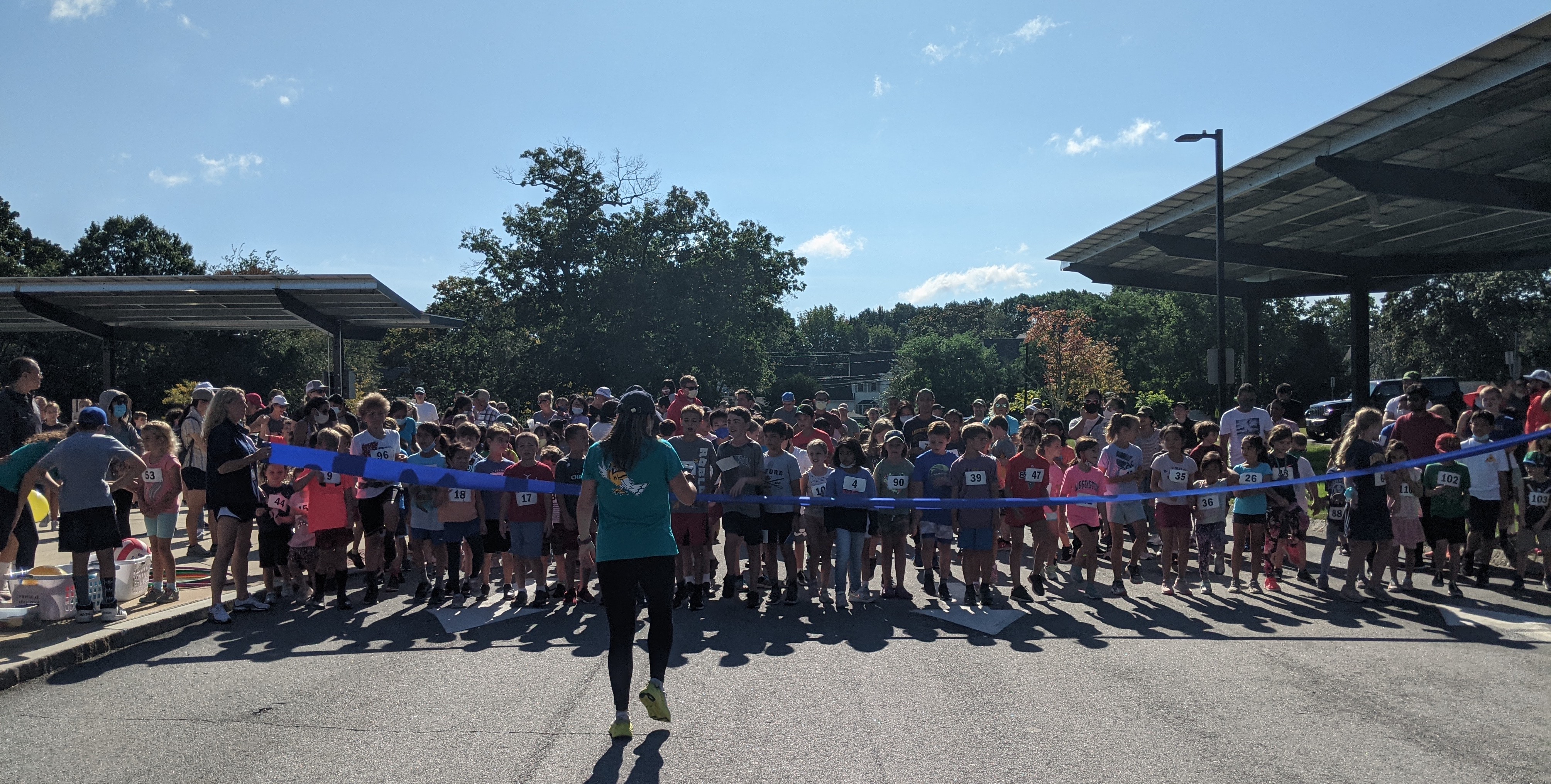 ---
Harrington Spirit Wear Sale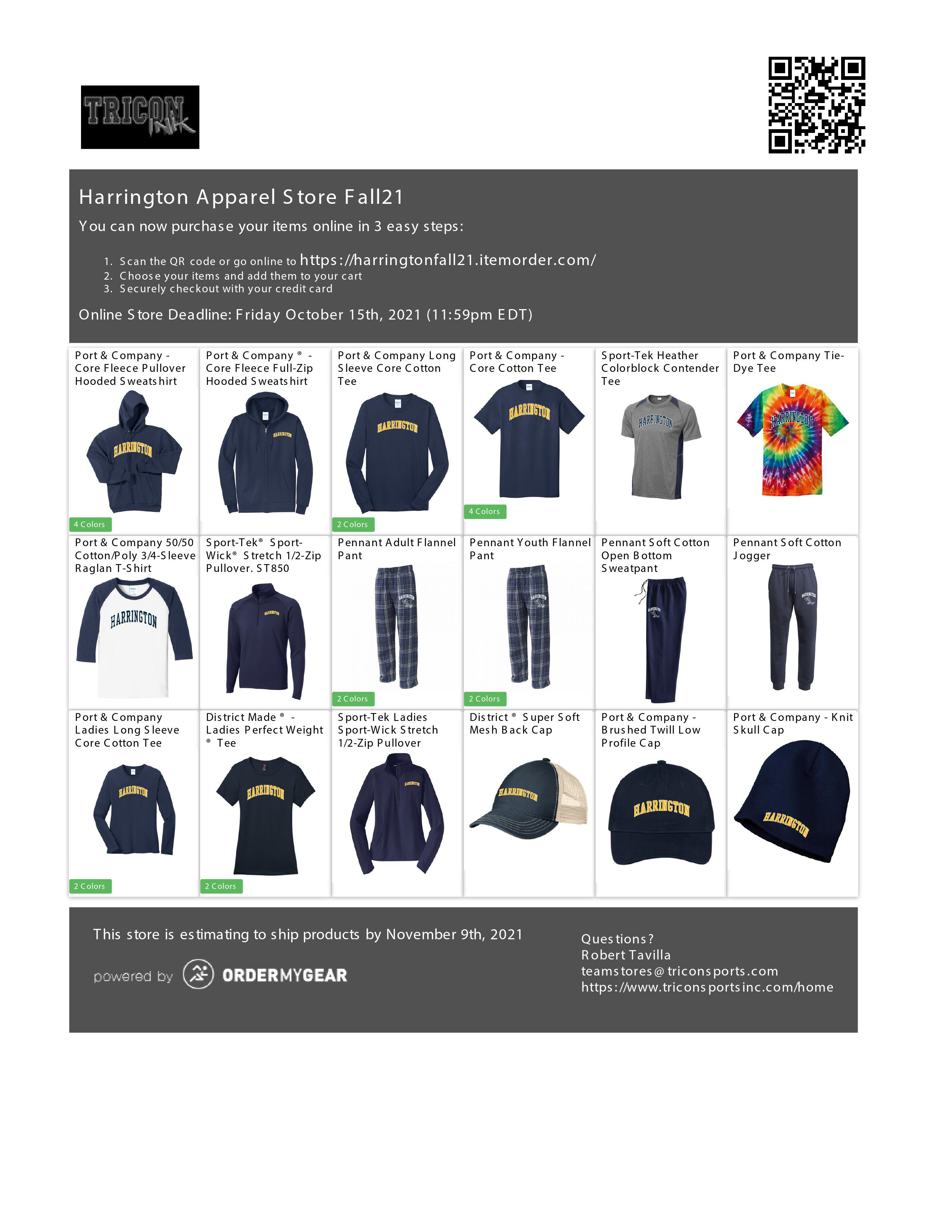 Thank you to all the families who supported the Harrington Spirit Wear program by making purchases at the sale! It was a great event that helped us raise funds for our school and community activities. Many thanks to Ms. Daley and Ms. Minasian who helped us get the word out! The sale would not have been so successful without their hard work and strong support. At last, let's extend our most sincere gratitude and appreciation to Tricon Sports for managing the online store and delivering the spiritwear, as well as their generous donation!
- Xiaohong Fu
---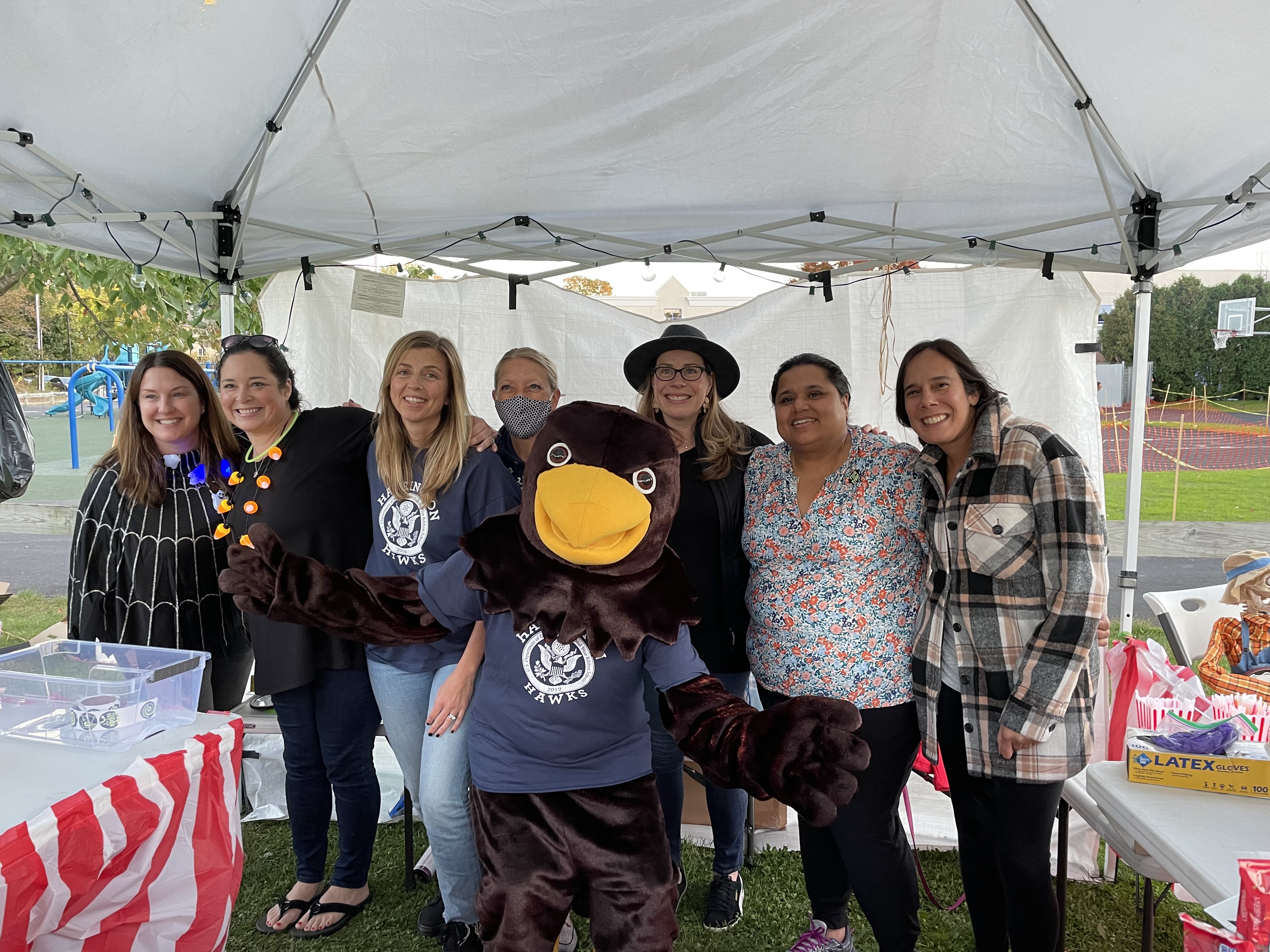 The Fall Movie Night
Thank you to all the volunteers that helped pull off an EPIC MOVIE NIGHT under the stars!! The weather was absolutely perfect—we really lucked out!! The kids and caregivers all had a blast especially when they were given the free glow-in-the-dark bracelet or sticker at check-in. The concession stand was a huge hit and most things sold out! We had a great turnout overall (Harry the Hawk even made an appearance!) and all of the money we raised will go directly to the PTA so we can do more cool things in the future! Please thank Lexington House of Pizza, Tricon Sports, and Stop & Shop Lexington the next time you visit for kindly sponsoring our school and this event.
- Megan Rogaris & Meg Tabela
---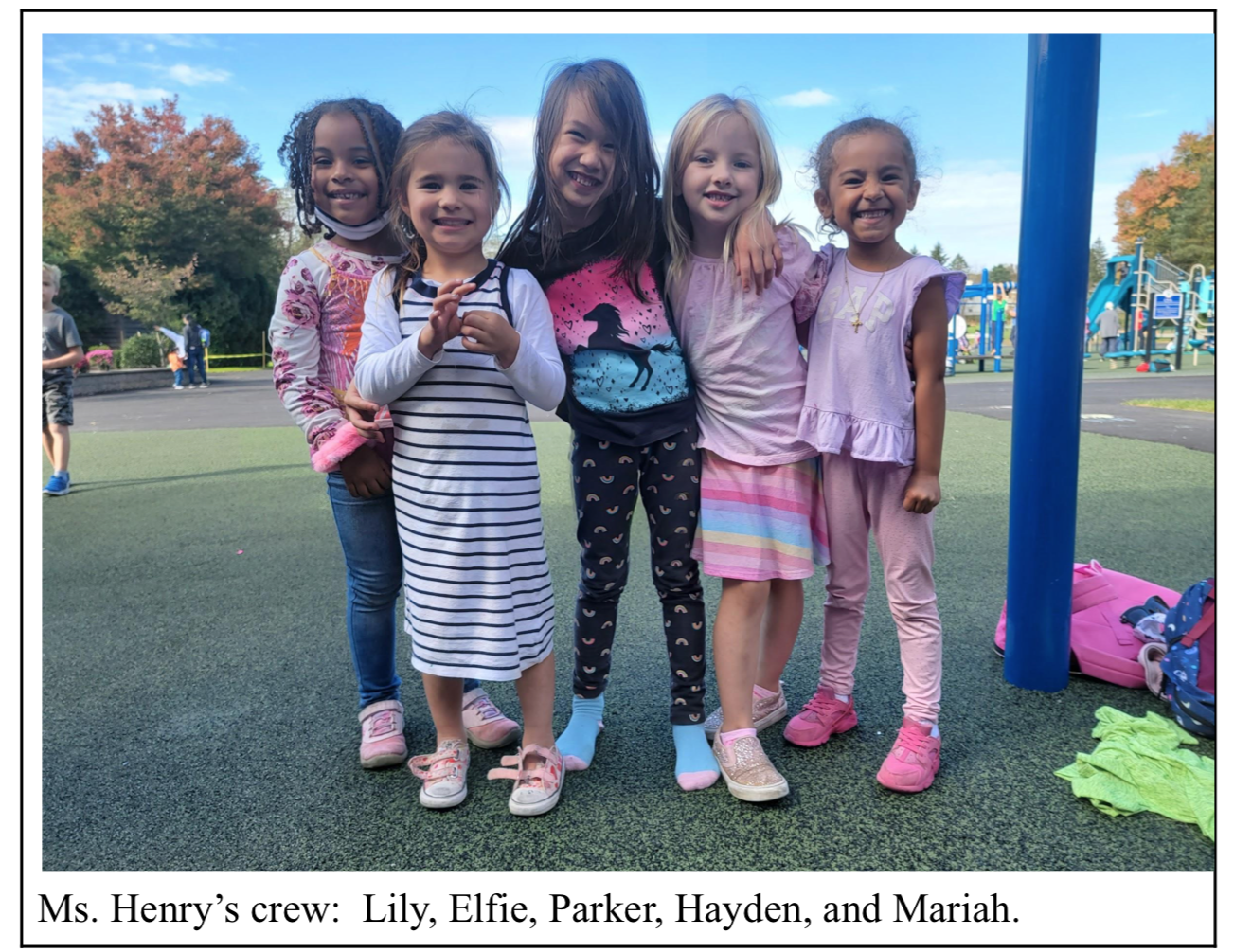 The HAWK Quarterly - Back to School Issue
The Hawk Quarterly showcases photos of our students so that we can stay connected as part of the Harrington community. On behalf of the PTA, we are delighted to welcome everyone back to Harrington! After a year of hybrid and remote learning, we are so happy to be all together again.
Please click
here
for the "Welcome Back Issue" of The Hawk Quarterly. Hope you enjoy it!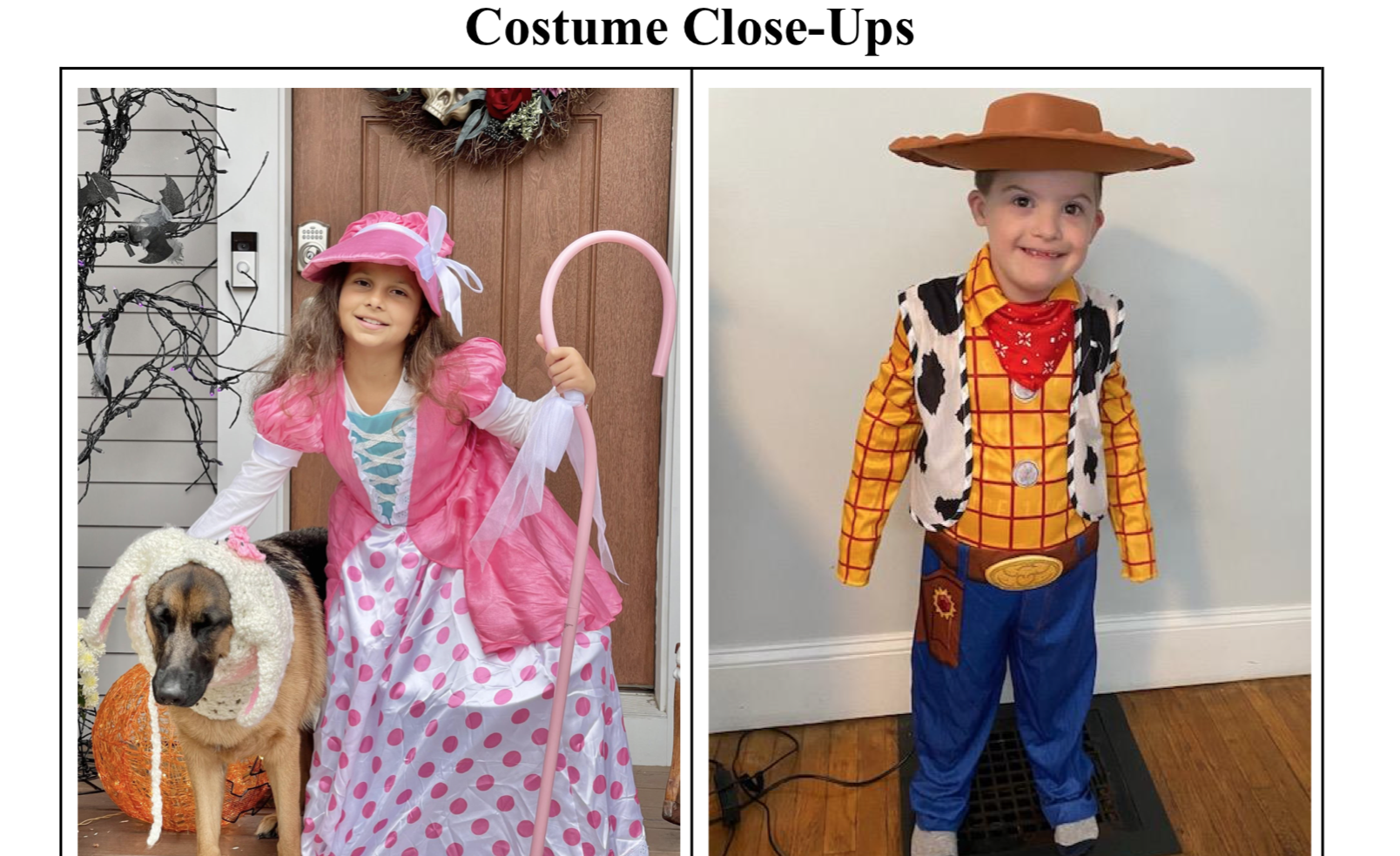 The HAWK Quarterly - Halloween Issue
Hello, Harrington! We received so many incredible Halloween photos for the Back-to-School issue that we decided that they deserved an issue of their own:
Halloween Issue
. We hope that you will enjoy looking at your children's wonderful costumes. May these photos of Halloween distract you from the frenzy of the December holidays.
- Jane Reynolds
---
Meadow Farm Fall Fundraiser
Thank you to all the teachers, families, and friends who participated in the Meadow Farms Fall fundraiser! With your understanding and support, this year's 100% online fund raiser was a success and we surpassed our fundraising goal. We hope that you are enjoying the specially designed holiday wrapping papers, the seasonal candle scents, the holiday treats, or the prizes, and would like to invite your participation again next year.
- Yongting Wang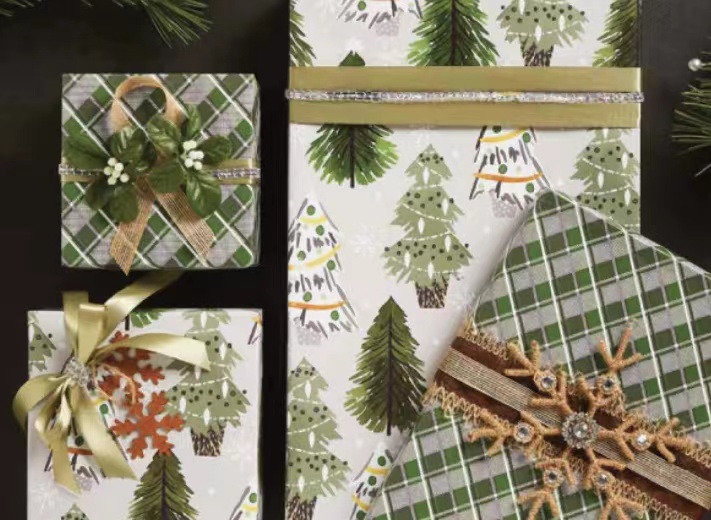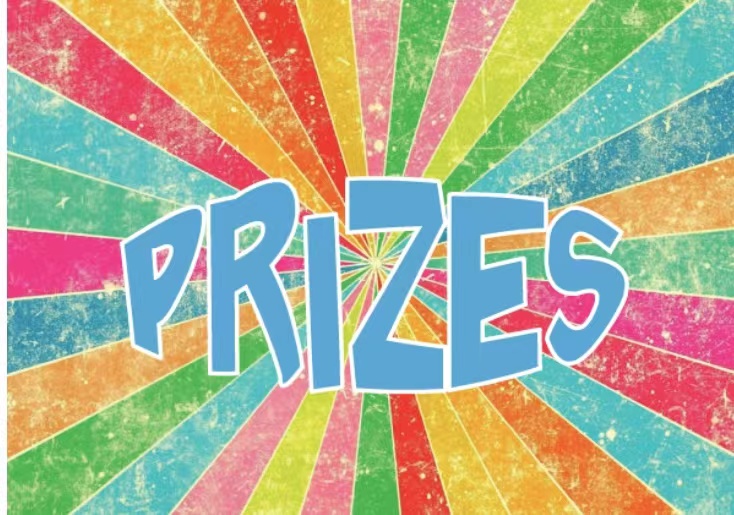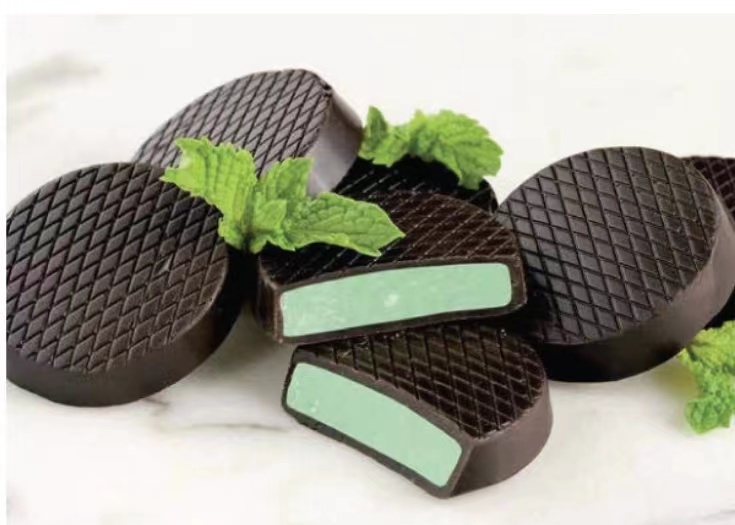 ---
The METCO Program
The METCO Program (Metropolitan Council for Educational Opportunities) is a voluntary integration program that provides a suburban public school education for African-American, Hispanic and Asian students from Boston. It provides Lexington students, families and staff an opportunity to benefit from a culturally diverse learning environment. Lexington Public Schools have participated since 1968.
The METCO Family/Friends program at Harrington connects Lexington and Boston children and their families to depend and broaden relationships through the sharing of family, cultural and social experiences in their respective communities. It's one way we live the Harrington value of "We All Belong!"
On scheduled Friday half-days throughout the school year, Family/Friends gather for lunch and play time. Here are some photos of the fun things some families have done together for the first two play dates during the Fall semester: outdoor lunch, visiting LexFarm, Rindge Park, and Arlington Reservoir; and even meeting and walking a baby alpaca (18 months, named Luca) from Silk Fields Farm (with Harrington METCO alum parent Kim Goldinger)!
If you're interested in learning more about the METCO Family/Friends program, including but not limited to volunteering during the remaining play date sessions through the rest of the school year (Fridays 1/21, 3/18, 5/27, 6/17), please contact Sheila Lawrence at
sheila.jason@gmail.com
or 617-967-0070.

---
Quick Links